Why Hire Jeeves Janitorial?
Professional Cleaning That Leaves You Stress-Free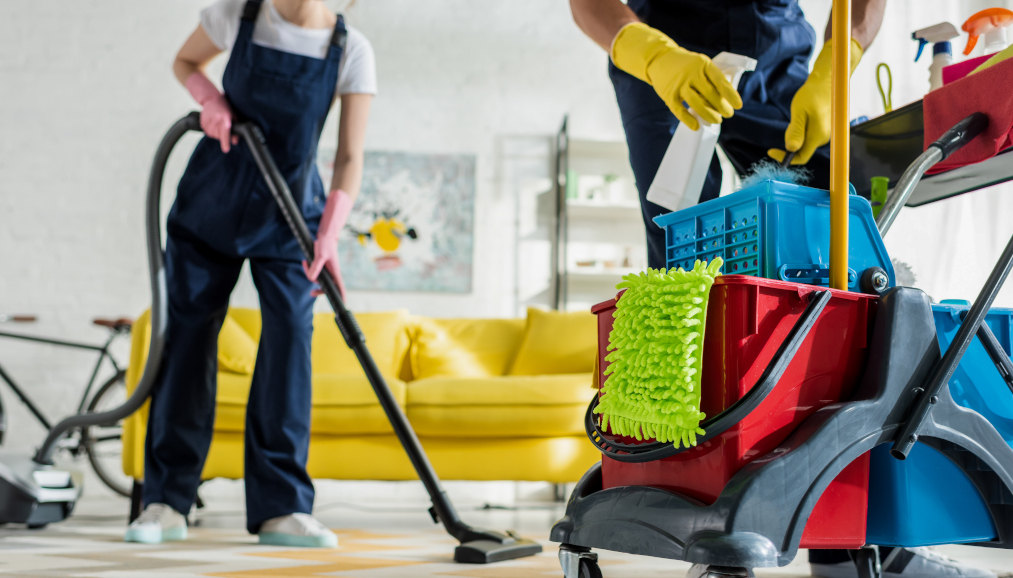 Our Professional Team and Work Ethic

Advanced Cleaning Systems & Technology:
At Jeeves Janitorial in Ontario, we use the latest cleaning systems and technologies to provide our customers with the highest level of cleanliness and sanitation. Our advanced equipment and tools help us to clean even the toughest stains and grime effectively and efficiently, leaving your space looking and smelling fresh and clean.

Comprehensive Training:
Our team of cleaning professionals undergoes rigorous training to ensure they are up-to-date with the latest cleaning techniques and technologies. From proper disinfection and sanitization protocols to eco-friendly cleaning practices, we ensure that our team is well-equipped to handle any cleaning task with precision and expertise.

Innovation:
We pride ourselves on being at the forefront of innovation in the cleaning industry. From utilizing eco-friendly and sustainable cleaning products to implementing new cleaning technologies, we are committed to finding new and innovative ways to provide our customers with the best possible cleaning experience.

Networking:
As a part of Jeeves Janitorial,, you will have access to a network of like-minded business owners and professionals. This network provides opportunities for collaboration, sharing best practices, and learning from others' experiences, giving you a competitive advantage in the industry.

Hard Working Old School Mentality = Jeeves Janitorial.
We believe in the value of hard work and old-school work ethic. We understand that hard work and dedication are essential to building a successful and reputable business, and we instill these values in every member of our team. When you choose our commercial cleaning company in Ontario, you can rest assured that you are working with a team of dedicated professionals who take pride in their work and are committed to exceeding your expectations.